This one-day student conference will help you plot your design career from beginning to end—including choosing a design discipline, selecting a career type, landing your first job, and thriving as a new hire. Let the industry veterans be your guide as you navigate panel discussions, Q&A sessions, and a breakout lunch with design pros. With ample networking opportunities throughout the day, this is a professional journey you won't want to miss!

Here's who you can expect to hear from:
Keynote Speaker: Drew Davies—Oxide Design Co. Owner/Designer
Drew Davies is the founder and design director of Oxide Design Co., the Midwest's leading design and branding firm. Experts in craft food and beverage, Oxide also has a passion for community and civic design. In his professional life, Drew's been named an AIGA Fellow, has the distinction of being the only Nebraskan ever to serve as a judge for the Communication Arts Design Annual, and has had his work featured in the Cooper Hewitt Smithsonian Design Museum.

Panel 1: Packing Your Tools: Choosing a Design Discipline
If you were stranded on a desert island and could only take one type of design with you, which one would you choose? This panel discussion will explore the different design careers that exist, and help you hash out which one is right for you. 
Sarah Biben, UX Design @ Buildertrend
Sarah Biben is a UX Designer at Buildertrend, the #1 project management software for Home Builders and Remodelers. Previously, Sarah worked in both Graphic Design and UX Design at Gallup after studying graphic design at the University of Nebraska at Omaha. Sarah is passionate about simplifying complex information and specializes in data visualization design and user research.

Nicolas Fredrickson, Hand Lettering @ Fruitful Design
Once Nicolas Fredrickson graduated and finished an internship in digital design, he decided to pursue a solo career in hand lettering. As his client base was growing, he started sharing a collaborative space with Ben Lueders of Fruitful Design. Over the years, his team was expanding, and there was a natural step for hin to merge with the Fruitful team in August of 2018. 

Bryan Findell, Freelance Animator
Bryan Findell spent the last decade working for two of his favorite creative studios SecretPenguin and Grain & Mortar. He freelances full-time, focusing on working with brands, agencies and designers on creative projects. Currently he's building a motion design system for Gallup and freelancing on projects for friends and clients that make our community better. 

LeAnn Jensen, Graphic Design/Print Production @ Ink Tank Merch
During her 15 years in the print industry, LeAnn Jensen has created logos, t-shirts, posters, and more for everyone from rock stars to school kids, football teams to bikers, corporations to moms. She has a strong print production background - especially as it relates to screen printing separations and set ups - and loves to explore new ideas using creative design.

Michael Rabon, Graphic Design @ Physicians Mutual
Michael Rabon always loved art growing up, but was too analytical to be an artist, and too artsy to be a scientist. When he discovered design, he knew he had found the best of both worlds. He graduated from Metropolitan Community College in 2015 and immediately went to work as an in-house designer at Physicians Mutual. In his off hours he freelances for small businesses and individuals so he can continue to explore new ideas and help people directly through design.
Panel 2: Pinpointing a Professional Destination
What does your professional destination look like? Are you designing for a national agency? Or are you the in-house designer for a local non-profit? This panel of professionals will offer insight into the career venues available to designers, and the pros and cons to each.
Eric Downs, Creative Director @ Grain & Mortar
Eric Downs is a partner at Grain & Mortar, a brand strategy and design firm specializing in web design and branding since 2011. As a creative director, he collaborates with teams to bring brands to life — from the design and development sides, equally talented in both. Prior to merging with Image Made to form Grain & Mortar, Eric ran his own firm, Downs Design, for several years and worked in the marketing department of Metropolitan Community College while earning his associate degree in graphic design. He also exercises his creative side as a partner in a men's clothing store in Little Bohemia, Vincent Outfitting.

Jiear Rueschhoff, UX Designer @ Gallup
Jiear Rueschhoff is a UX Designer at Gallup, where she is a part of a collaborative cross-functional team involved in in-depth user and analytics research, wireframing, prototyping, and front-end development. Before getting into the field of UX, she began her career as a web and interactive designer. Jiear studied graphic design and digital media at Iowa State University and uses her background in interaction, web and graphic design to create beautiful and thoughtfully crafted user experiences. 

Crystal Mackling, Freelance Designer & Creative Director
Crystal Mackling has been designing for over 15 years. She got her start in digital marketing and product development for large corporations such as Nebraska Book Company and infoGroup, and then transitioned to the agency world where she spent nearly a decade as designer and creative director for Ervin & Smith. Today she owns her own freelance design firm. She is also the creative and operations director for Peer Sales Agency. She works remotely from her modern farmhouse in Ponca, Nebraska.

Jake Welchert, Independent Creative @ Round and Round
Jake Welchert is a seasoned designer and developer who thrives on ideation, experimentation and doing good for those who deserve it.  Trying to make a difference for small businesses and organizations, he runs an independent design shop and is a co-founder of Round and Round, a small co-working space in Omaha. In the past, Jake has worked for companies including Ervin & Smith, 1871, VSA Partners, and Obama for America—the re-election campaign for Barack. nOutside of work Jake serves on the board for Design Alliance Omaha and enjoys speaking to student groups about life as a designer and business owner.
Panel 3: Navigating the Job Market
Once you know where you're going, you need to know how to get there! This panel of hiring managers and industry experts will help you navigate the job market, from portfolios and resumes, to interviews and salary negotiations.
Liz Hunt, Owner @ DayCloud Studios
Liz Hunt leads a team of marketers, strategists, digital experts, and creatives to capture and engage the vision of each client at DayCloud. As the owner and creative director of DayCloud Studios, she is responsible for the comprehensive creative direction, brand strategy, business development, and client consultation. Liz graduated from the University of Nebraska at Omaha with a BFA in graphic design and communications. 

Leanne Prewitt, Creative Director @ Ervin & Smith
As creative director, Leanne Prewitt leads an award-winning team of designers and copywriters to develop creative campaigns for every client at Ervin & Smith. An Omaha-native, she returned to the metro in 2016 from New York City where she led 360-degree global brand campaigns at Blue State Digital, Story Worldwide, mcgarrybowen and Tribal Worldwide. She has traveled extensively including a five-month sabbatical around the world, flips houses with her husband in her spare time and recently co-founded the state political action committee Women Who Run Nebraska.

Nathan Kirkman, UX Design Manager @ Buildertrend
Nathan Kirkman manages the UX design team at Buildertrend, a project management software application for the construction industry. As a design manager, he works to grow and mentor the members of his team to provide solutions that help users accomplish their goals through the application of design thinking and user research. He believes in collaboration, iteration, and the strategic value that design can bring to an organization. Prior to joining Buildertrend, Nathan worked at Gallup, Contemporary Analysis, and Oxide Design Co. on projects that spanned across product, brand, and publication design. He graduated from Iowa State University with a BFA in Graphic Design.
Panel 4: Upon Arrival: Best Practices for New Hires
You landed your first job! Now what? Hear from a panel of new designers as they share what it's like to be the new kid on the block.  
Kiana Ballinger, Web Designer @ Buildertrend
Kiana Ballinger studied at Metropolitan Community College with an interest in web design. She has lived in a few places from Georgia to Okinawa, Japan, but grew up here in Omaha, Nebraska. When she's not designing she loves to go rollerskating, exploring and traveling, and thrift shopping. 

Gloria Bautista, Designer @ Iridian
Born and raised in Omaha, Nebraska, Gloria Bautista has always been inspired by her environment and culture. Inspired by a love of learning about different design styles and aesthetics, she brings a fresh perspective to print and digital design in her work as a designer. She's a recent graduate of the University of Nebraska at Omaha with a Bachelor of Arts degree in studio art, with a concentration in graphic design.  She loves looking for new ways to solve design problems, discovering things she didn't know about design or venturing off to explore new states and countries. As a first-generation American, she finds inspiration in the story of her parents' migration from El Salvador to the United States. 

Danny Trejo, Designer @ Clark Creative Group
Graduating in the Fall of 2018 from the University of Nebraska-Omaha, Danny Trejo has been able to gain experience from a variety of places both as a student and as a professional. Having worked for almost a year at National Indemnity as an in-house design intern, he moved to Clark Creative to be a full-time designer. As a new designer in a full service agency, he has been able to learn more about design and about the many different fields that it can be applied to.

Evynne Doue, Brand Designer @ Patreon
Evynne Doue is a designer in Omaha with degrees in both Web Design and Graphic Design. She sits on the AIGA Nebraska Board as the Show Co-Chair and has worked as a Design Mentor at Interface: The Web School, as well as at a local tech startup, Appsky, where she was Head of Design. She recently started working as a Brand Designer at Patreon. Evynne is happiest when riding her bike, traveling, creating, or watching The X-files.
Cost: (includes conference events and lunch)
Members: $10
Non-Members: $15
Members can purchase tickets at nebraska.aiga.org
Sponsored by: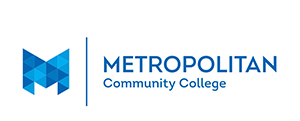 Sat, Oct 12, 2019
9:00 AM - 3:30 PM
CDT
Metropolitan Community College - South Omaha Campus
2909 Edward Babe Gomez Avenue
ITC Room 120
Omaha, NE 68107