Thursday, April 9, 2015 - Friday, April 10, 2015 / Chicago
Gain confidence to lead internal and external problem-solving workshops and learn how to address important issues like managing team dynamics and navigating community problems. Attendees will return to work with tools, techniques and resources to help run more effective meetings, foster collaboration and effect social outcomes. 
For more information, visit: 
aiga.org/facilitation-by-design/
Wednesday, April 15, 2015 / Omaha

One Person Stands Up For Justice

 

A powerful tool for advocating change, quite possibly the purest form of communication, the poster, will be up on display this April at the Bancroft building in South Omaha. Specifically, 44 posters by Nebraska designers for Nebraska Appleseed, a non-profit, nonpartisan public interest law firm that works for equal justice and full opportunity for all Nebraskans. Over the last four years at their annual community awards event called the Good Apple Awards, these prints, hand-pulled by Screen Ink in Lincoln, have been used to help tell the story of Appleseed and the people the organization helps. As well as to inspire others to stand up for justice in their own communities.

These posters, at 18x24 inches, are small when compared to the daunting challenges of reducing poverty, creating welcoming communities for everyone, or expanding access to health care. But they are a reminder that it only takes one person. One person is all that's needed to write a letter, to call a Senator, to march for opportunity, to rally for equality. One person is all that's needed to say no to discrimination, oppression, and indifference. To stand up for justice, it only takes one person.  

One seemingly small act, when taken together, can lead to profound, positive change in the places we all call home. These posters as a collection are positive, uplifting and hopeful. They're an example of the roll-up-our-sleeves work ethic of the people in our state who donate time and talent to help an organization make change by doing the one thing that designers know best how to do — move people to action. 
Thursday, May 14, 2015 / New York City

Join us in New York City May 14, for The 2015 AIGA Awards Gala, an inspiring evening celebrating the lives and work of the 2015 AIGA medalists. Seating is limited! Purchase your tickets now. For more information, visit: aiga.org/gala/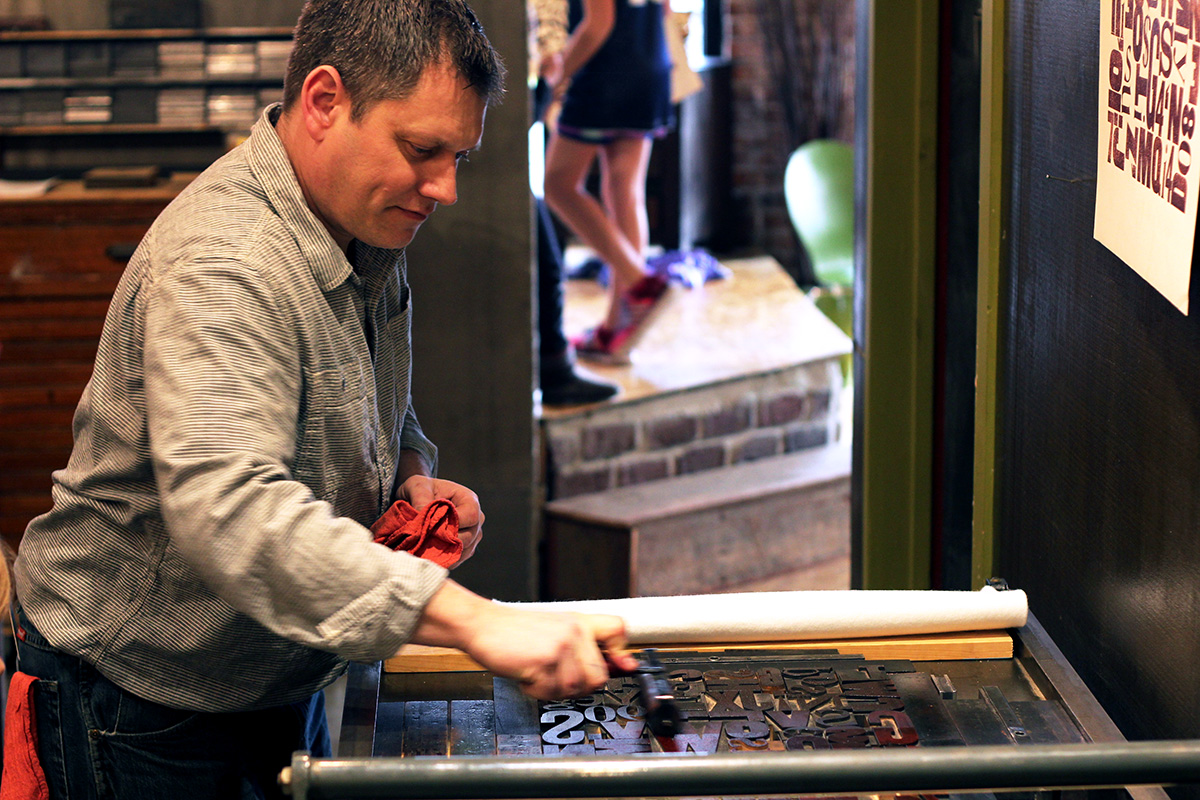 March 6, 2015 / By AIGA Nebraska
| | |
| --- | --- |
| | January 21, 2015 / By AIGA Nebraska |
October 30, 2014 / By AIGA Nebraska

The inaugural Recess Conference is right around the corner and we can't wait. Here's just eight of the many reasons why we're going. We think you should too.