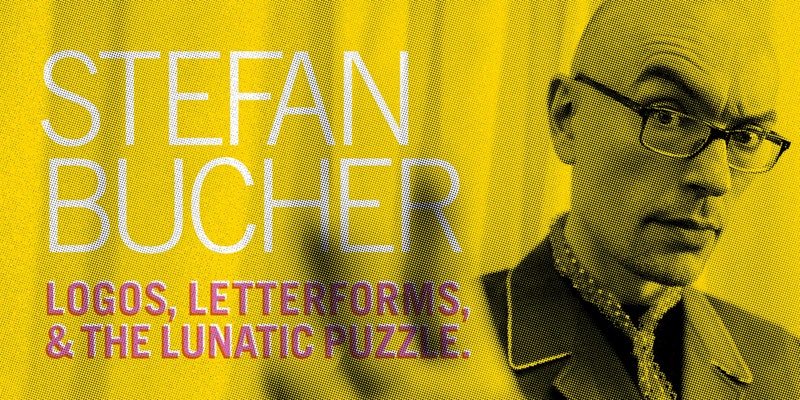 Wednesday, March 21
6-9 PM
The Waiting Room Lounge
6212 Maple Street
BUY TICKETS ›
Don't miss out on our biggest speaker event of the year — tickets are going fast!
Grab a seat and join us as designer, illustrator, and high-functioning crazy person Stefan G. Bucher makes a special stop in Omaha for a talk about his latest work!
Whether you know him through his Daily Monster character series or have spotted his work out in the wild (here's his impressive client list!), Stefan has built a beautiful design career "out of 100 different pieces". He's crafted book jackets, CD covers, movie titles, illustrations, and so much more, but considers his most successful projects to be those that bring him together with people and companies (like Honda or Saks Fifth Avenue) that have found success in one area and want to expand into another.
During this talk, Stefan will discuss his creative process and how he used it to approach his newly published book, Letterheads, which combines his love of letterforms with his love of character design in an incredibly innovative way. (Plus, he'll be signing books after the show!)