AIGA Nebraska is committed to moving diversity and inclusion to the forefront of our conversations.
In the past weeks and months, we've seen this community resist the tide of negativity and violence which disproportionately threatens people of color, the LGBTQ+ community, religious minorities, refugees, and the list goes on. AIGA Nebraska is committed to moving diversity and inclusion to the forefront of our conversations. We are proud to stand up next to the inspiring people and organizations of Nebraska that fight for equality and social justice. As creative problem solvers, we are in a unique position to utilize our expertise in dissecting complex information to facilitate solutions and, in an environment where fear and hatred contribute heavily to our political and social landscape, we need to be more holistic and innovative in our approach to the challenges our community faces.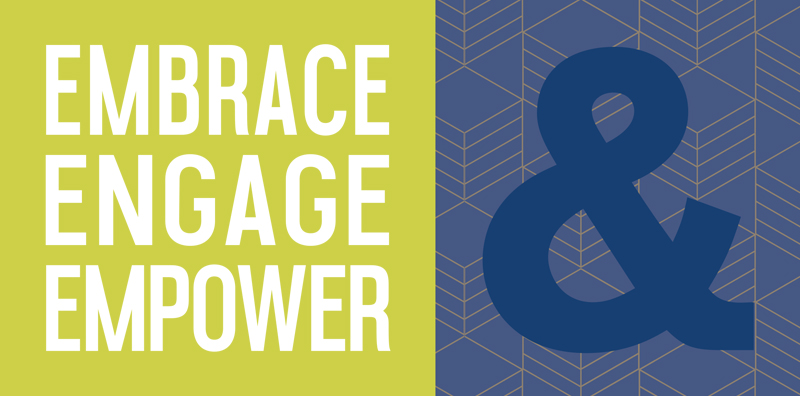 Recognizing the importance of the AIGA's recently implemented Diversity & Inclusion Initiative at a national level, AIGA Nebraska appointed Cathy Solarana as Director of Diversity & Inclusion in November 2016. Cathy believes that we, as design professionals, have an opportunity to be change-makers for our society, and she refuses to accept the status quo. Her vision for our chapter is focused on education and community. "Embrace & Engage & Empower" is our Diversity & Inclusion mission. We will achieve our mission through education, human-centered design and facilitation, and civic and social engagement.
AIGA Nebraska plans to collaborate with individuals from a variety of professions and cultural, ethnic, and racial perspectives to identify our biggest challenges. In 2017, we hosted our first Human Library, an event where people from different backgrounds are available to be "checked out" like library books for face-to-face conversations designed to foster tolerance, challenge assumptions, and celebrate diversity within our community.
We also welcomed talented speakers who supported our mission and held workshops that brought different sectors of the public together to discuss the issues of diversity and inclusion. Through a new, summer studio tour program, we connected with minority and under-served students who have historically had fewer chances to explore viable career paths in the arts. By partnering with local agencies, tech firms, and in-house teams, AIGA Nebraska still aims to introduce, inspire, and encourage middle school students to consider becoming creative professionals in the future.
We need volunteers to support our mission. Whether you have a little or a lot of time to give, we want your help! Together we will educate ourselves, decide the best course of action, and act. Volunteer today!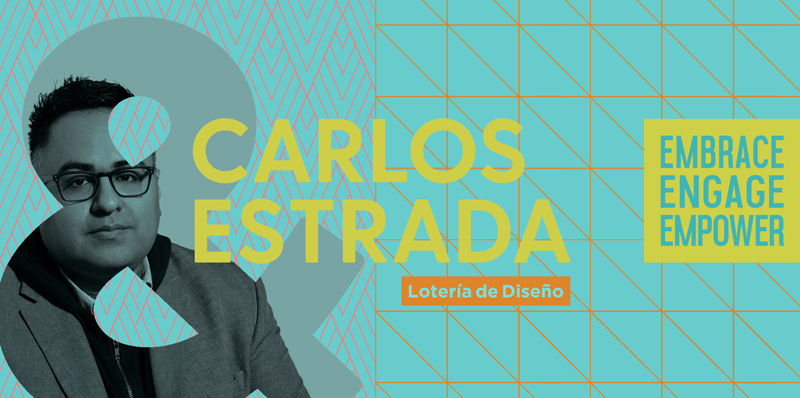 We kicked 2017 off with an extraordinary speaker, Carlos Estrada — Information Design Consultant at Herman Miller, educator, and stand-up comedian. We had a great turnout, and everyone had a chance to spend the evening with us, get inspired, learn more about design thinking/process and inclusion and have a good laugh or two, or three.