As creative professionals, we are driven by our desire to communicate. We tell stories. We're messengers. Everyday we draw upon our own experiences to try to evoke a response. But we can make those messages clearer to more people than ever before by cultivating relationships and a work culture that better represents those we are trying to reach.
Because the field of design is overwhelmingly caucasian (93 percent, in fact), we know that we are probably missing the mark in how we communicate with the diverse world at large. It reaches much further than just racial demographics; diversity speaks to so many forms of cultural, religious, socio-economic, geographical, age, educational differences, and the list goes on.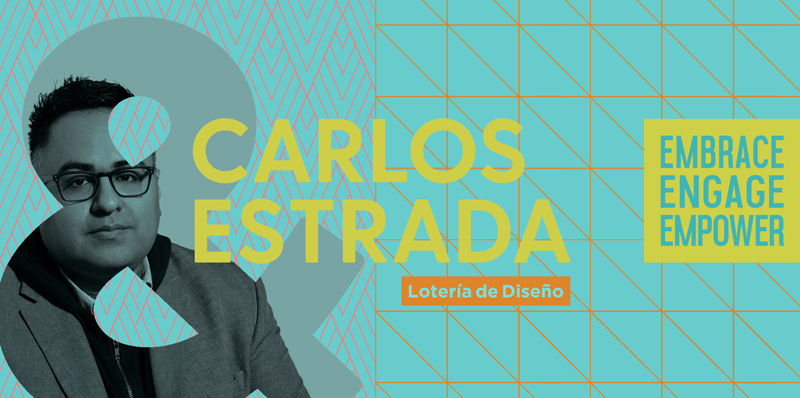 AIGA Nebraska recognizes the need for for all of us to venture beyond the familiar. In February 2017, AIGA Nebraska hosted a presentation by Carlos Estrada, an information designer at Herman Miller, stand-up comedian, and champion of inclusivity in the workplace.
With our recently implemented  Diversity & Inclusion Initiative, AIGA Nebraska seeks to reach out to these underrepresented communities and bring them into the fold. Through better community engagement, we have an opportunity to listen, learn and accept feedback to help us do our jobs better. And by making diversity and inclusion a goal for our creative workforce, we enhance our ability to get our message to a wider audience.
These inclusion efforts by AIGA Nebraska extend beyond the traditional design focuses to all creative career professions including: architecture, interior design, marketing, art, PR, writing and more, to expand the scope of what we can accomplish together. When possible, we hope to partner with, attend and encourage our members to attend events hosted by other professional organizations in our community.
Our individual experiences are vital and serve as a catalyst in our creative endeavors, but by weaving our unique experiences together, we can produce a much richer, bolder fabric of understanding and progress.
_______________________________________________________________________________________