Designing Opportunity Scholarship Winner: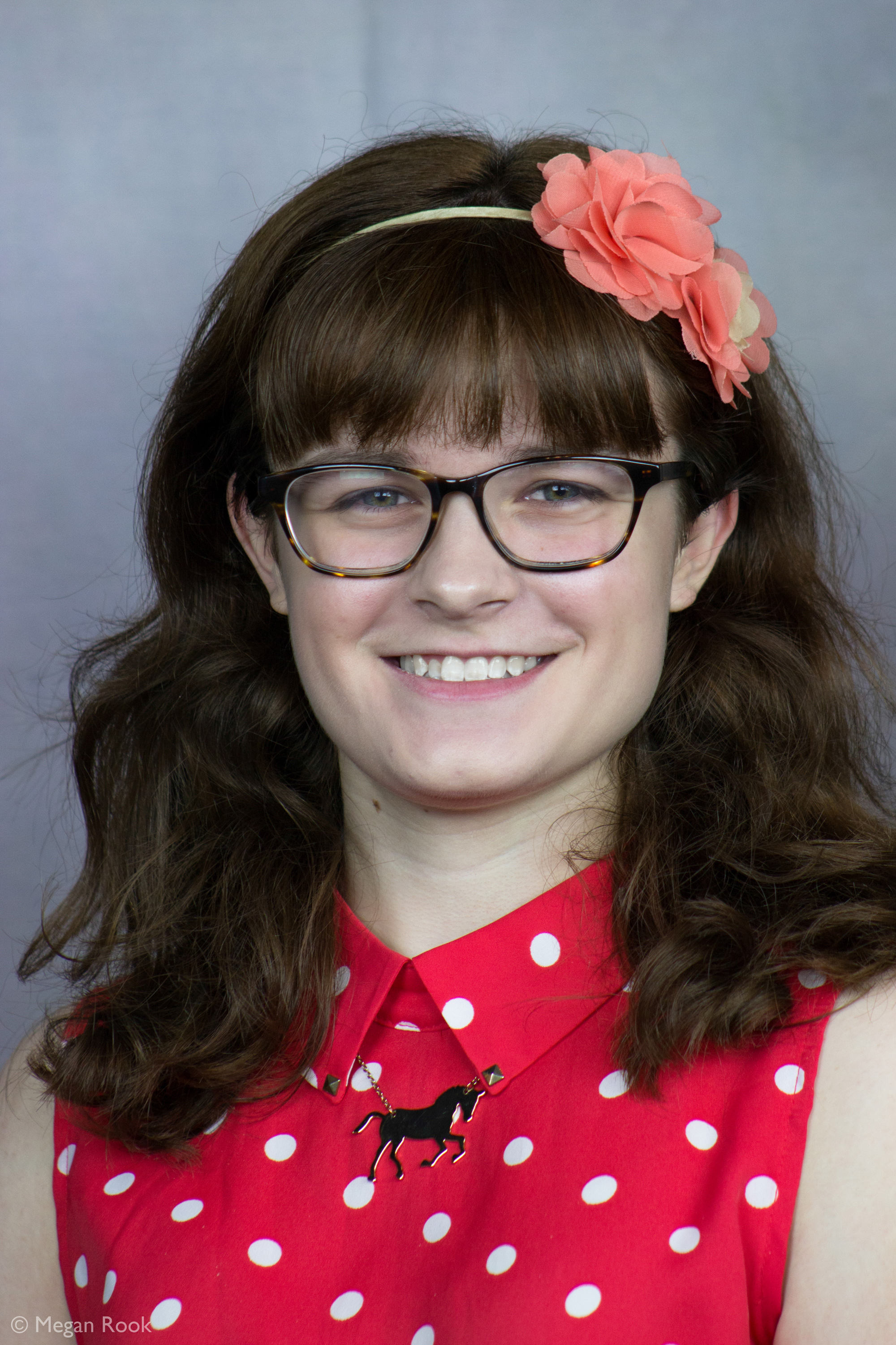 Megan Rook
2016 scholarship winner
Art major, UNL
AIGA Nebraska is proud to offer the Designing Opportunity Scholarship annually to students and emerging creatives who exhibit excellence in their field, in order to provide winning recipients with financial support to further their craft. This year's second winner is Megan Rook. We asked her to tell us a little more about herself and how she plans to use the scholarship.
What lead you pursue to design/art?

When I was in grade school my favorite classes were art such as photography and painting because I loved how I could express myself through images and not just words. I tired to get involved in other classes and activities that weren't directly related to art but I wasn't very interested and couldn't stay focused. But the classes and projects I did in art allowed me understand how i saw myself and the world I was living in.
What makes you passionate about it?

I love the idea of visual medium as communication. For me, learning and comprehension has always come visually and that's how I naturally express myself and what I want to say.
How will you use this scholarship to help further your career/studies?
I must continue making art and growing as an individual. The exhibition would be an example of what I have learned from the Hixson-Lied College and of what other students can learn from this college. Having my photography displayed in the Medici will not only allow me to share my love of art but will also spread my name around the community, help get my works purchased or myself hired for assignments. The 'Equestrian' exhibition would be my first professional solo exhibition. To have one while I am still in college would be impressive on my CV and would fuel my drive to continue making meaningful art.
A few samples of Megan's work: